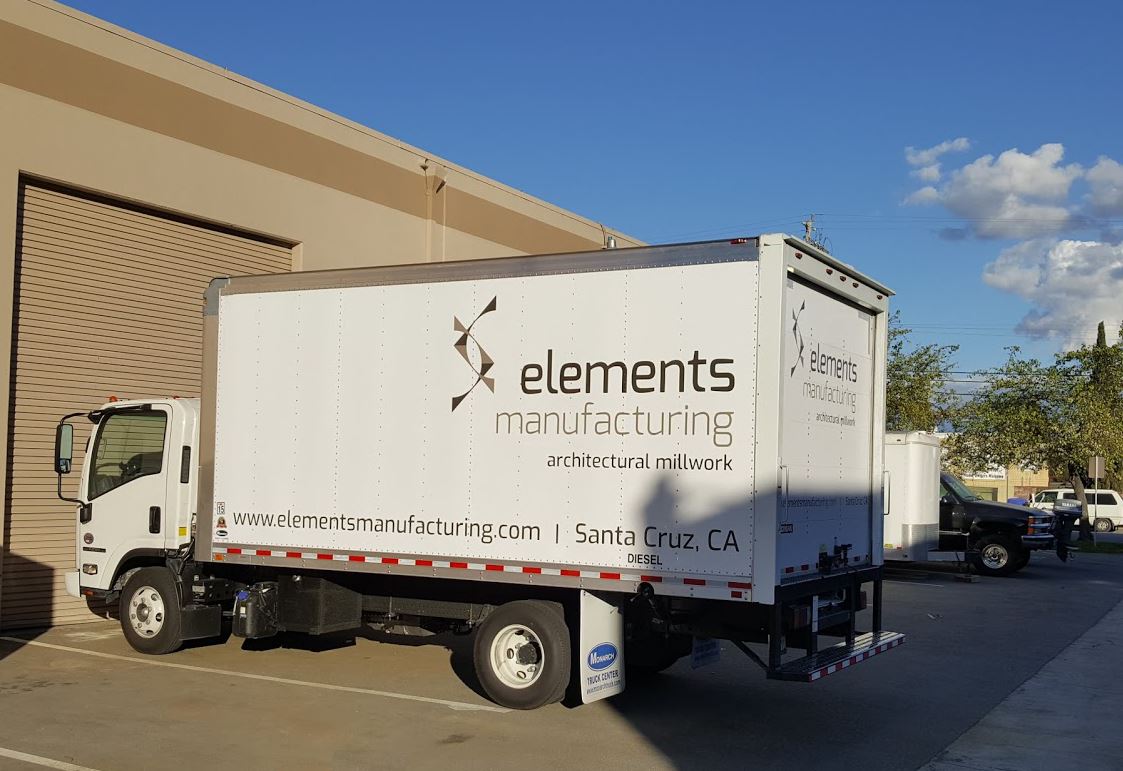 Pick-up, delivery or installation
You have several options for getting your cabinets where they need to be:
Pick them up yourself here at our Santa Cruz facility
Let us to deliver the cabinets
Install yourself for your client
Use one of our preferred installers. Contact us for a current list of our installation partners.
Pick-up
With your large van or pickup truck, bring straps, moving blankets, strong friends and plenty of time to carefully arrange and secure your cabinets.
Delivery
We can deliver cabinets to you're home or job site. Please be aware that delivery means placing the cabinets inside the nearest entrance to the building. We won't carry the cabinets up stairs or down tricky hallways because we don't like putting our delivery team in awkward situations where cabinets don't fit. Sometimes people forget that tall cabinets don't bend. When measuring for your job, please measure doorways, stairways, elevators and other access points on the way to the final destination.
Installation
Our preferred list of installers are craftsman that operate under general contractor licenses. We know them and they know our cabinets. They do excellent work at a fair price. They can also help you measure. Contact us for a list of our installation partners.