Use our free cabinet design tool
Click here to begin designing your kitchen, garage, bathroom and more!
Nothing to install. Free and easy to learn.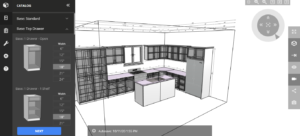 Use our free 3D design tool that allows you to lay out your wall dimensions and add cabinets. Or, if you know your cabinet dimensions, simply choose design features and enter cabinet dimensions from the catalog. It's easy!
Choose your cabinet door styles and colors.
Install yourself or let us do it for you.
Choose pick up at our facility, delivered or shipped.
Pay with a credit card to check out.
The images below give you an idea of what you will experience in the design and catalog tools. Create an account, lay out your floor plan, choose your finishes and add your cabinets! It's that easy.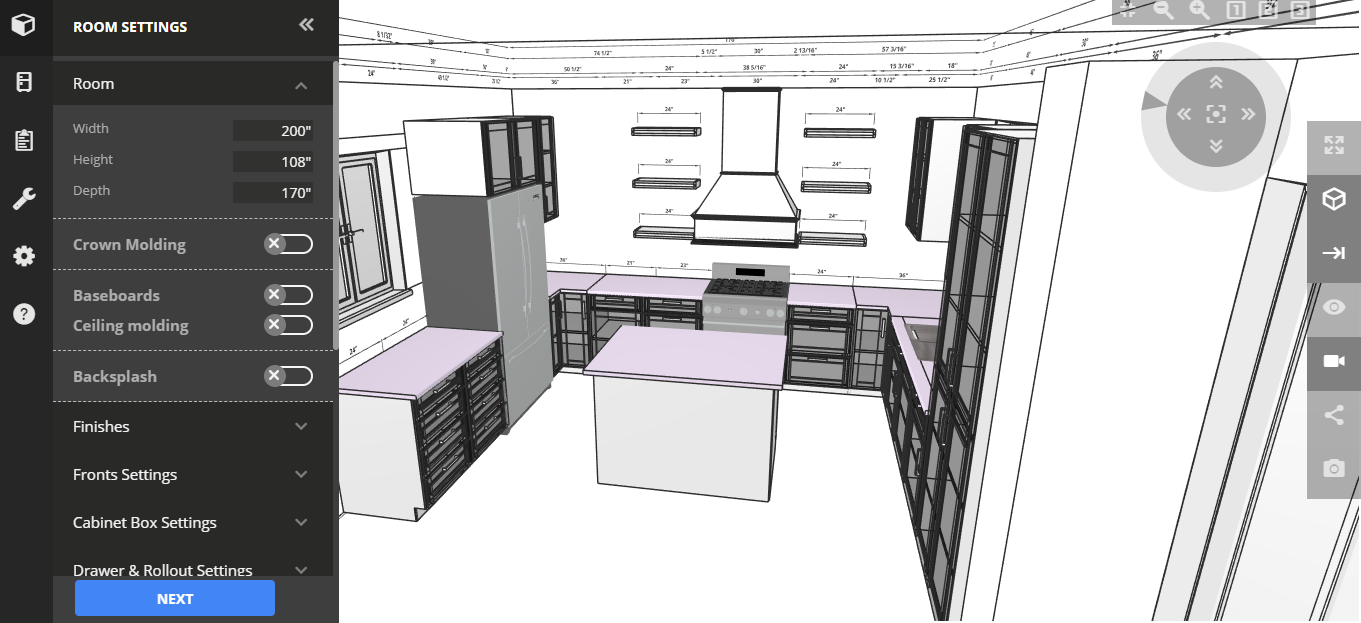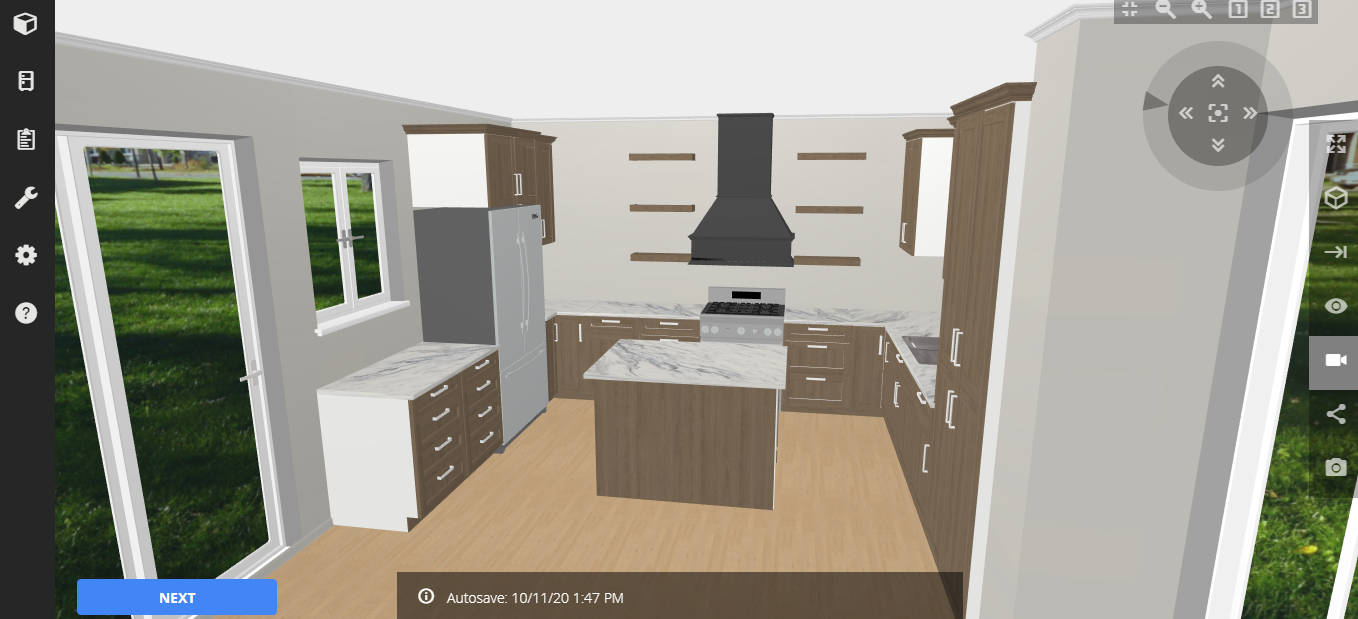 If you already know your cabinet dimensions, or simply need an individual cabinet or two, you can simple select cabinet features from our cabinet catalog. Here's what you will see: